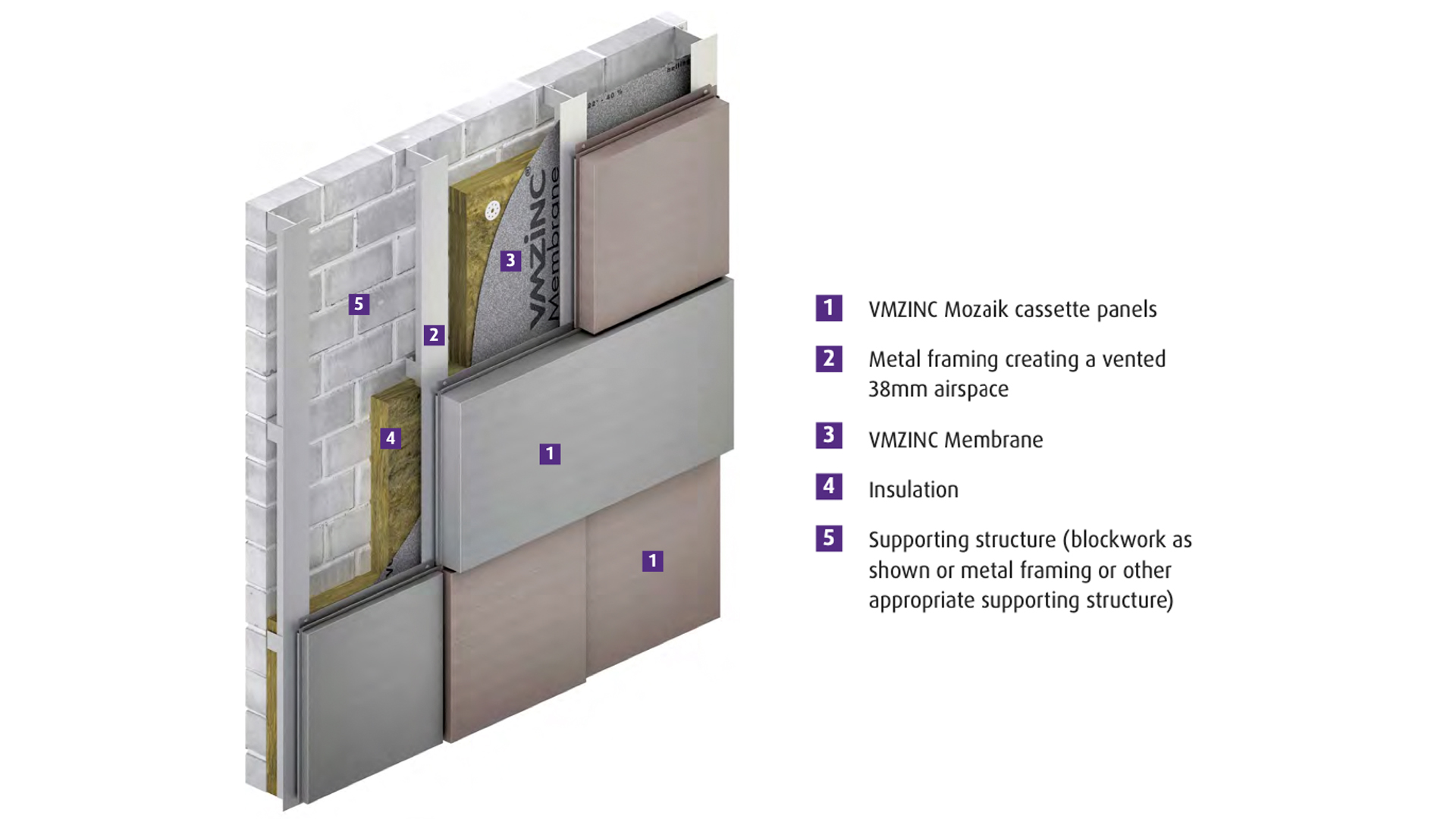 MOZAIK
Facade
Screws
Hidden
Reveal
MOZAIK
Advantages
All finishes available
Bespoke perforation possible
Concealed fastening
Wide range of panel sizes and depths
General advantages of Zinc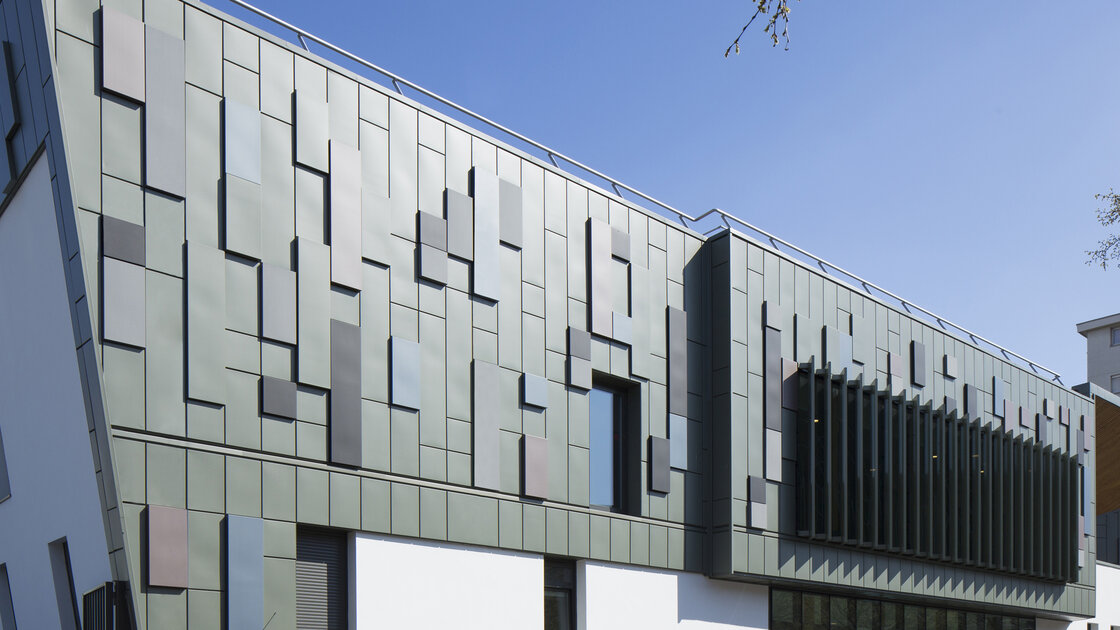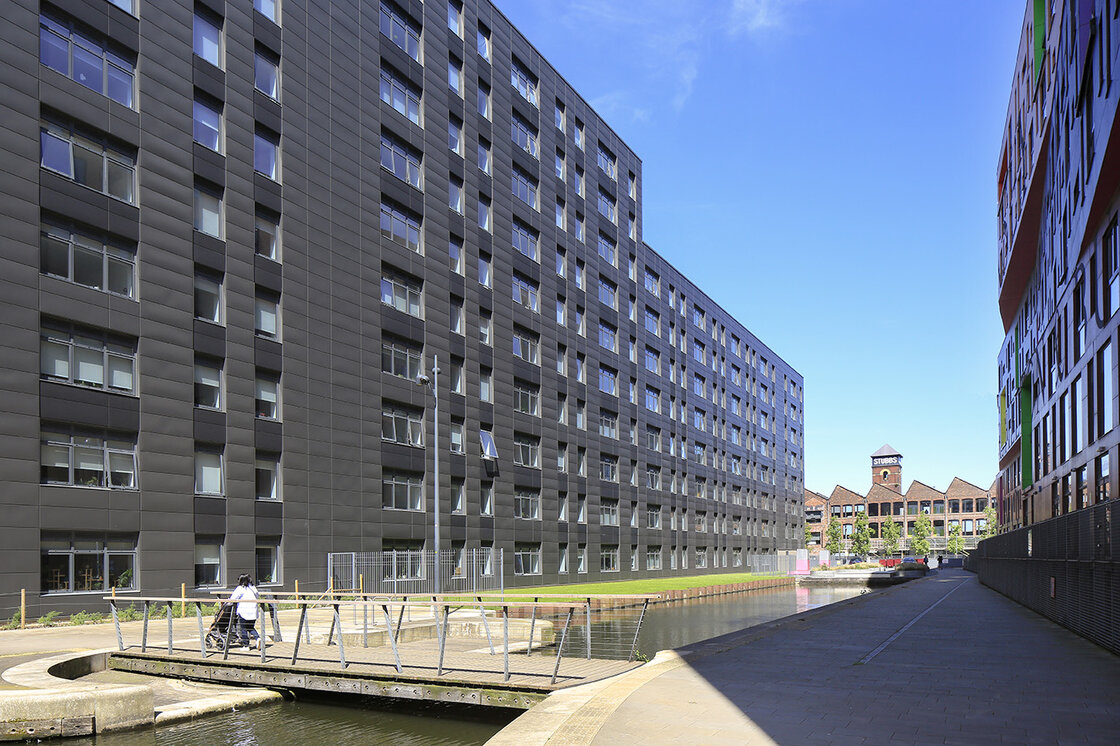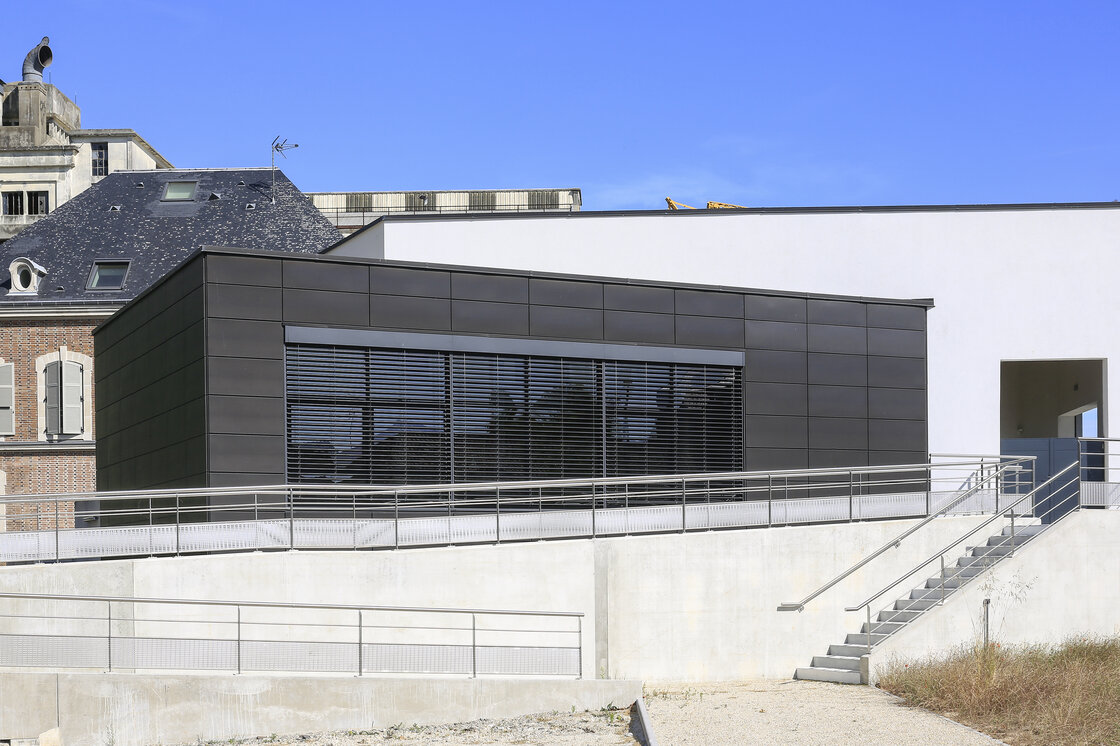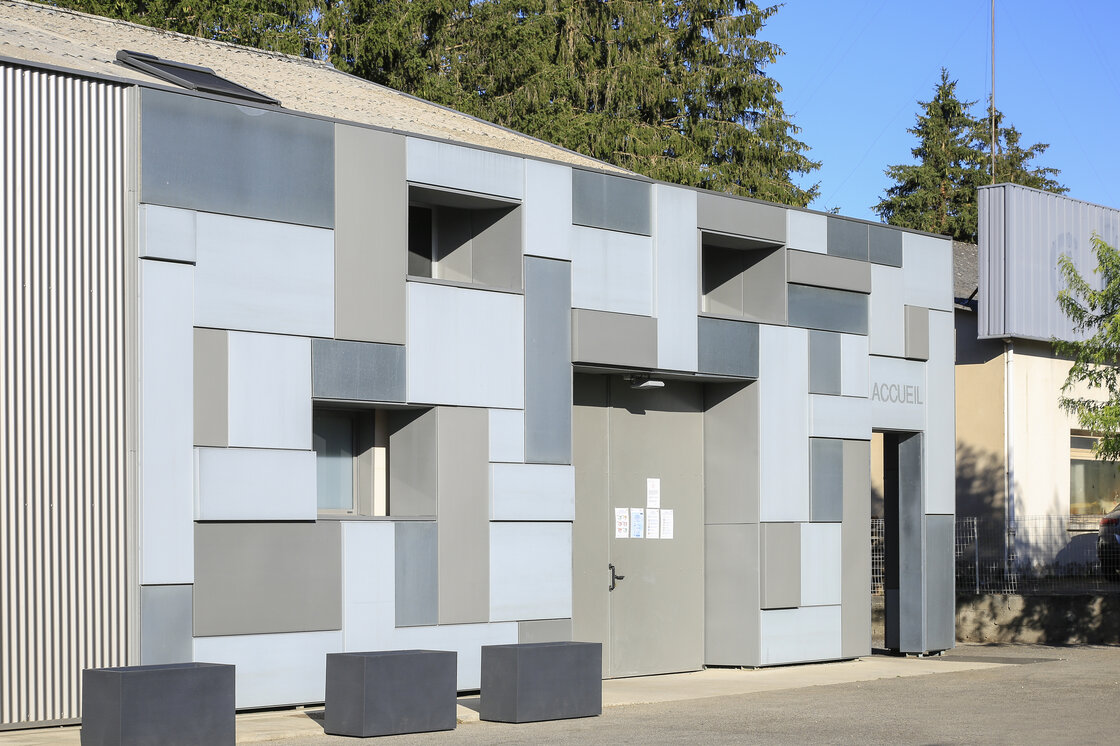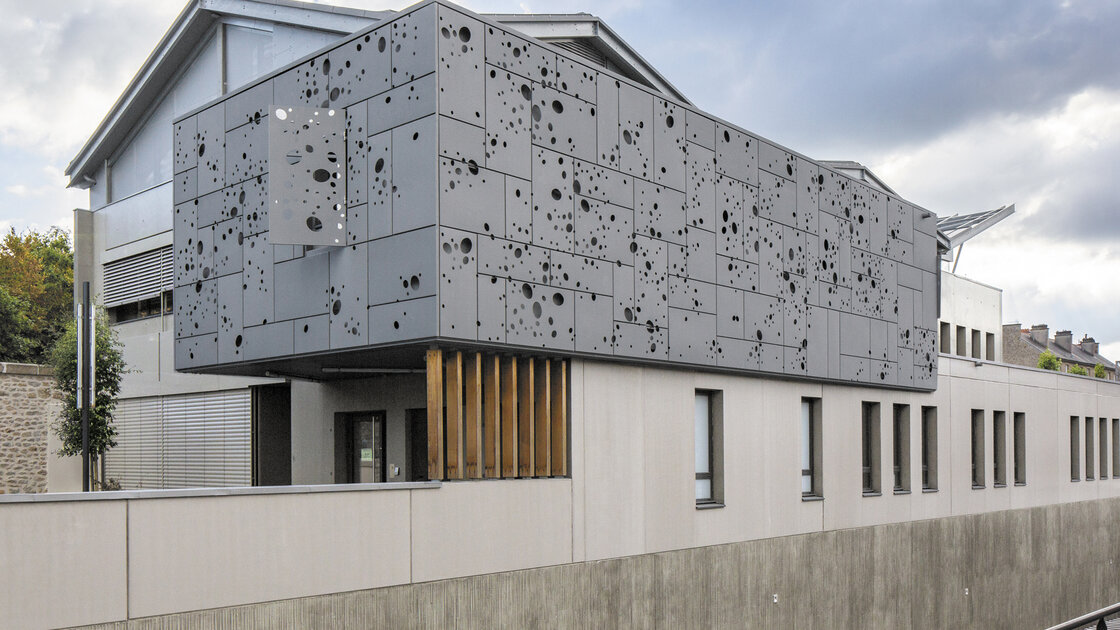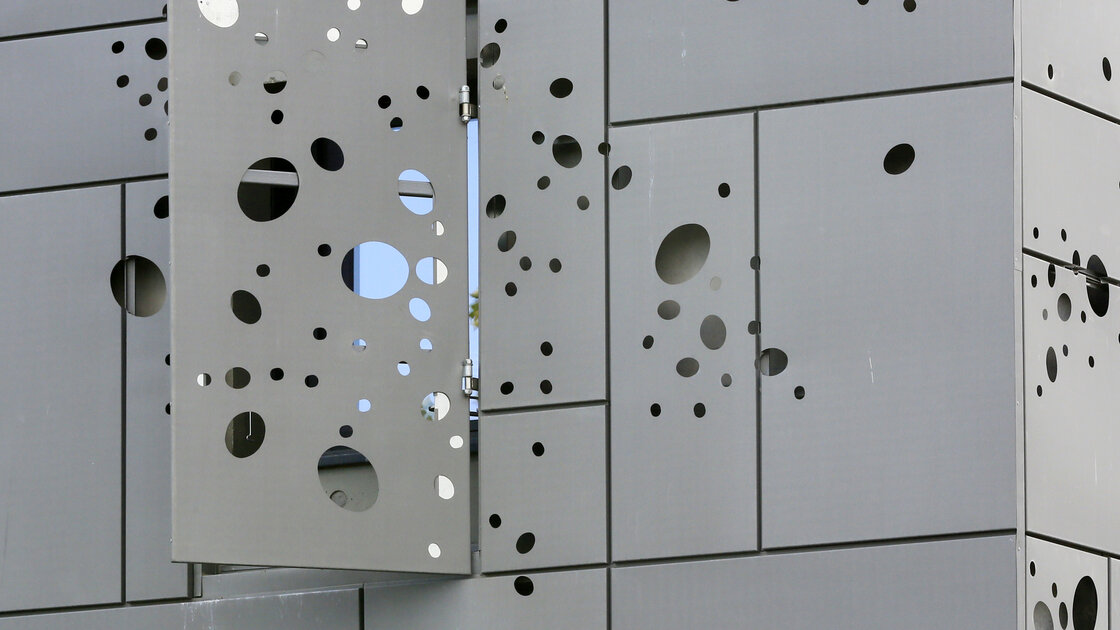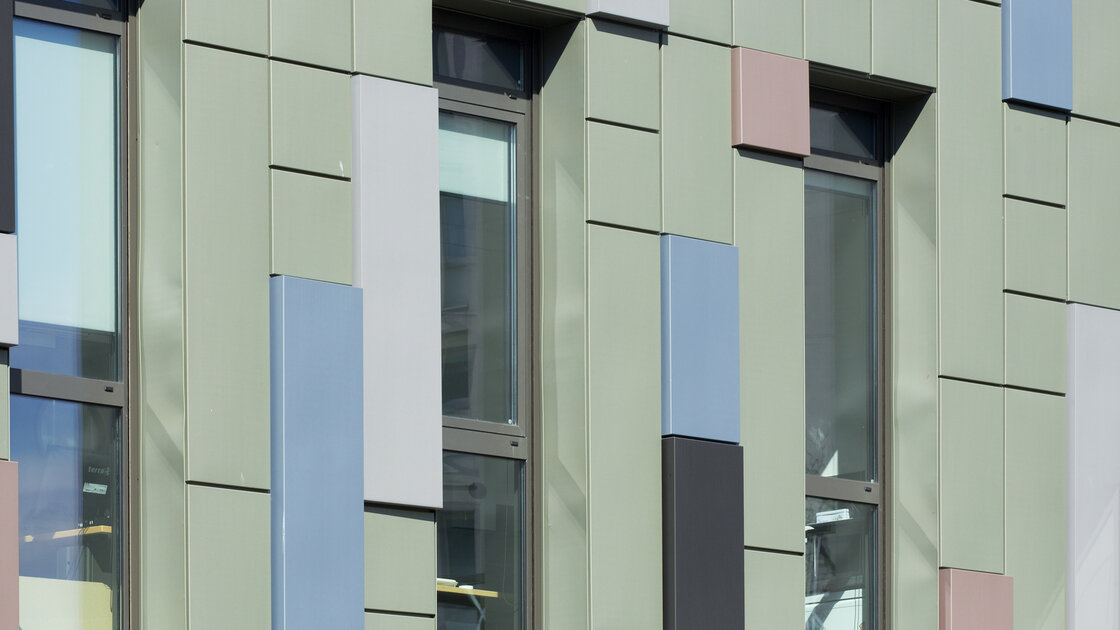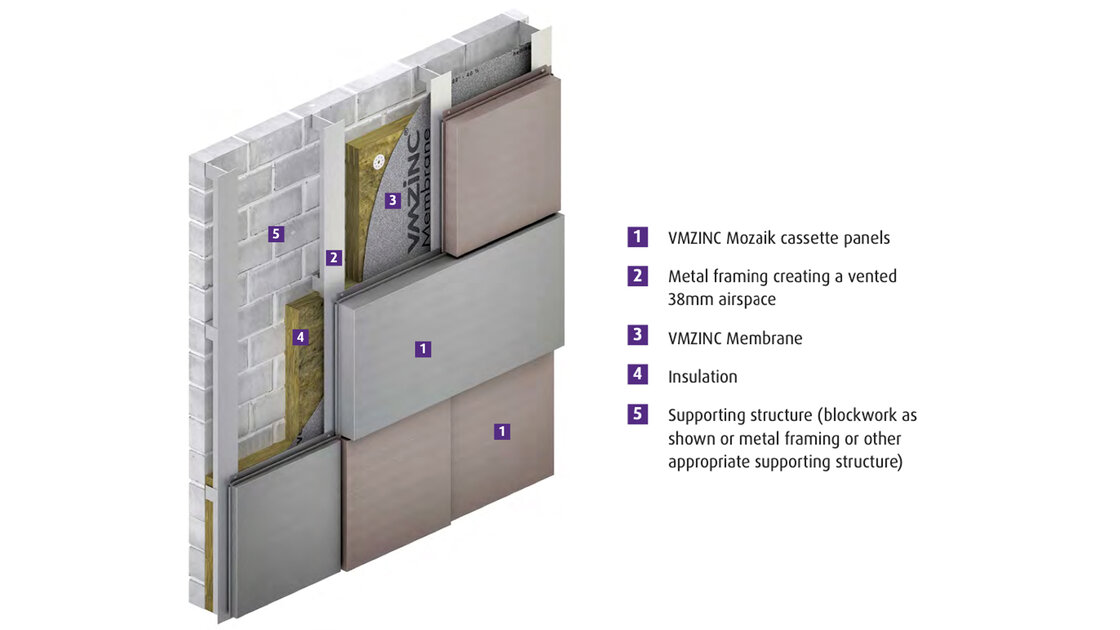 Overview
MOZAIK is a rainscreen cassette system which can be installed both vertically and horizontally. Vertical and horizontal joints are 15mm.
Structure
Timber battens can be used to support the panels but metal rails are more commonly used (2mm aluminium or 1.5mm galvanised steel). Centre to centre spacing of the rails is typically 600mm but can vary depending on the loading requirements of the facade in question.
Areas of application
Suitable for both renovation projects and new buildings - All types of buildings : commercial, public buildings, collective and individual housing.
Dimensions
| | |
| --- | --- |
| ZINC thickness | 1 mm |
| Maximum panel size | 2400 x 600 mm |
| Panel depth | 40 / 60 / 80 / 100 mm |
ANTHRA-ZINC

AZENGAR

PIGMENTO Charcoal Blue

PIGMENTO Storm Grey

PIGMENTO Blue

PIGMENTO Brown

PIGMENTO Grey

PIGMENTO Green

PIGMENTO Red

QUARTZ-ZINC

Natural zinc
Documents and drawings
Please enter your E-mail address. We will send you the download link by mail.
Success Download Link
Success Download Link
Fail Download Link
Fail Download Link description
Do you have a question or remark? Please, leave us a message.
;
;