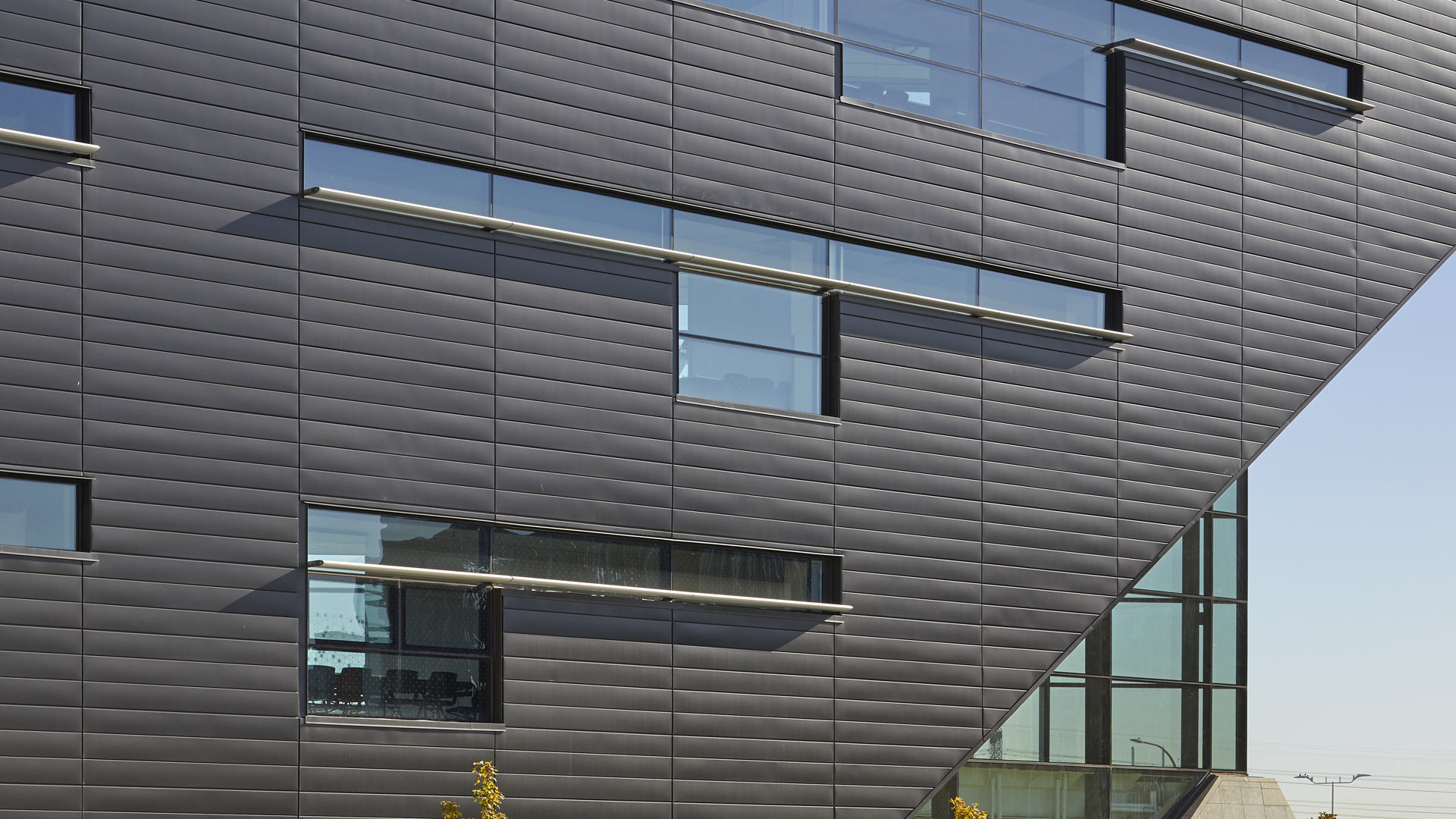 Interlocking panel
Facade
Clips
Hidden
Reveal
Interlocking panel
Advantages
Low maintenance. Long-lasting.
Modern aesthetic
Interlocking attachment with concealed fastening
General advantages of Zinc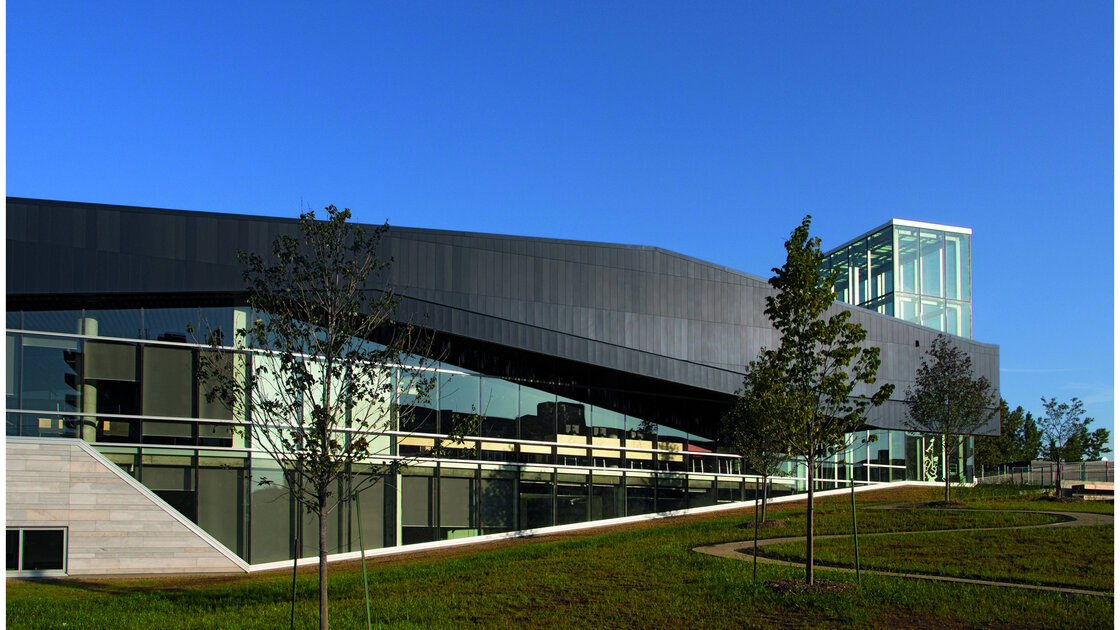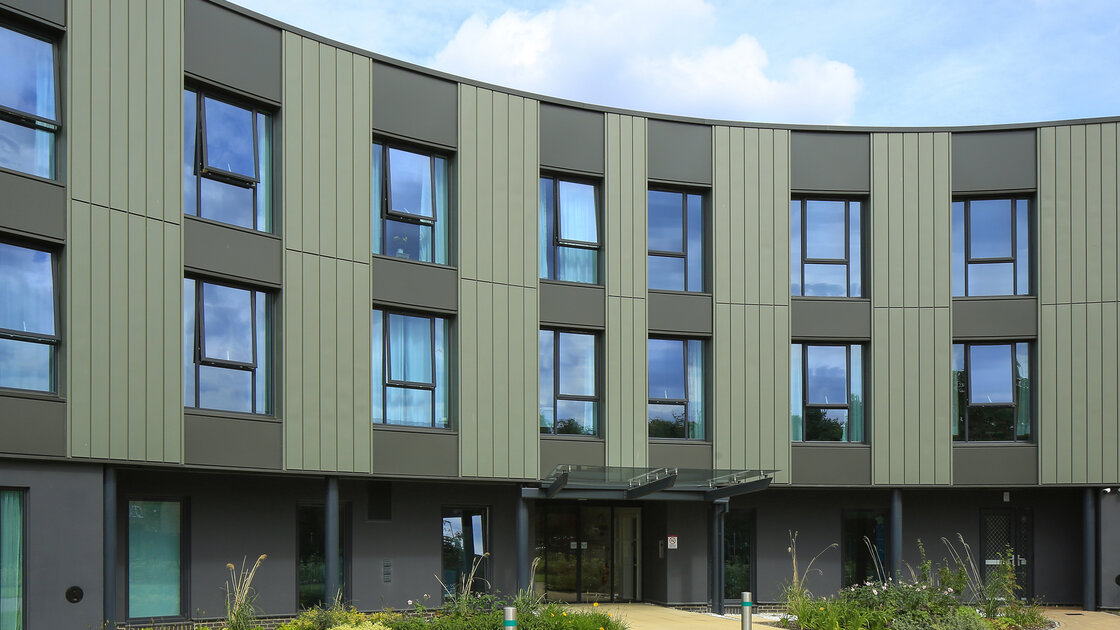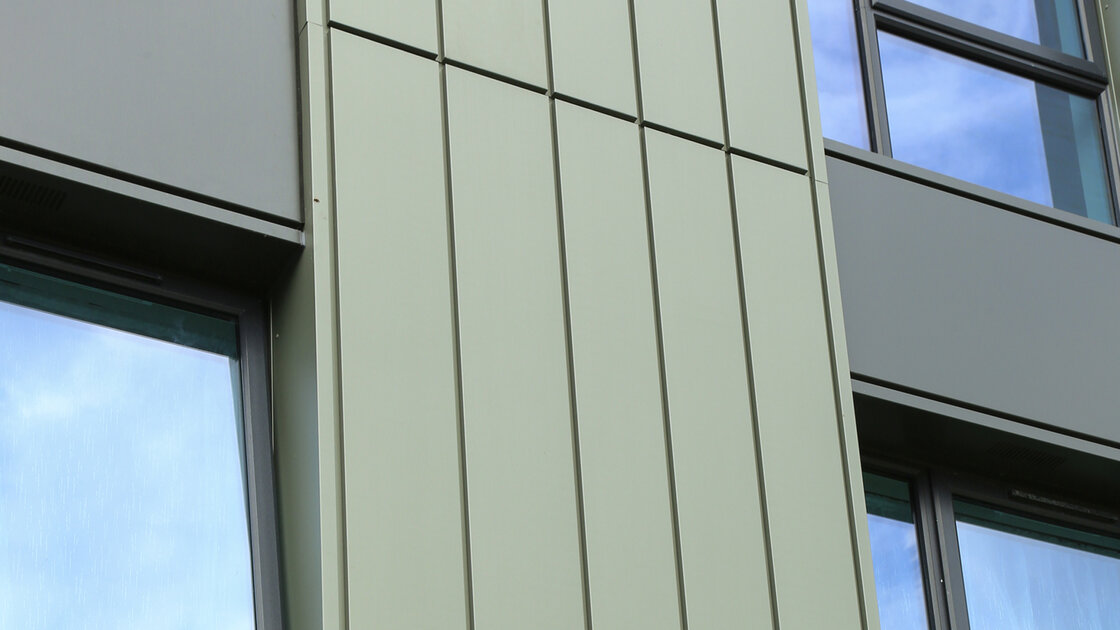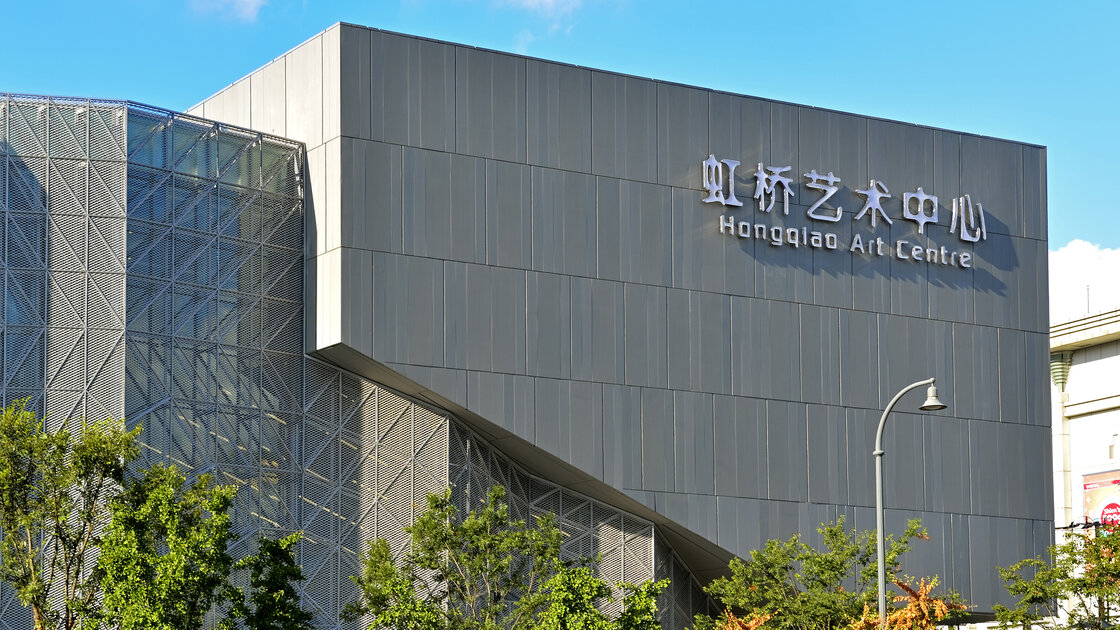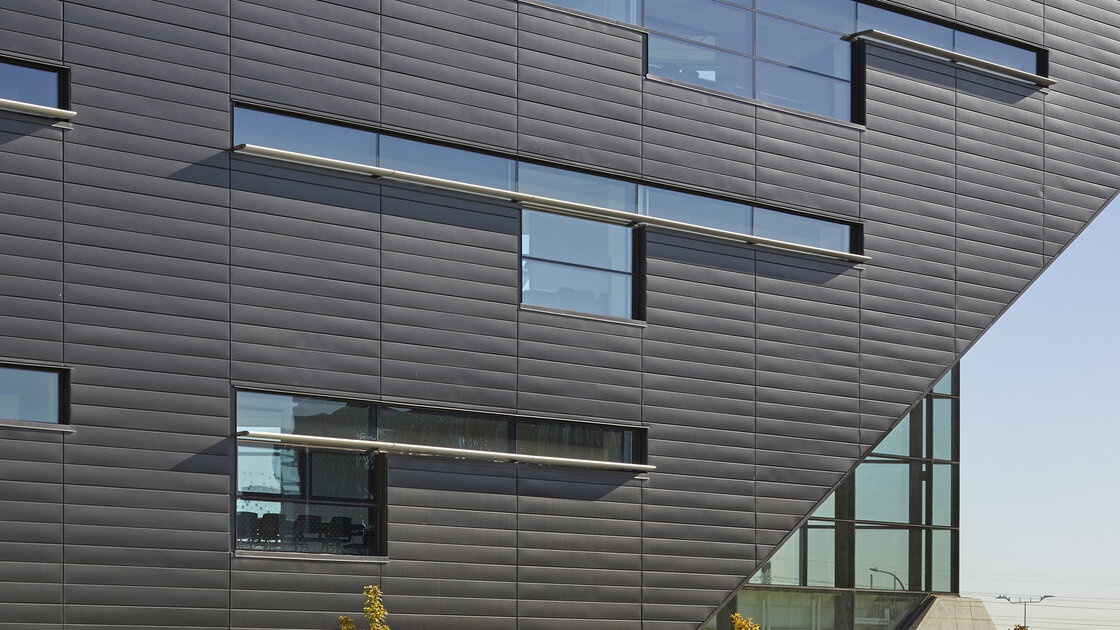 General information
The Interlocking panel system is designed for any facade to be cladded with a rainscreen system, for both new and refurbishment projects. It involves installing interlocking panels on metal or wood framework fixed to the supporting structure (masonry or metal structure).
The metal facade panels are simply connected by the use of an interlocking groove giving the elegant appearance of a recessed joint. Panels can be perforated.
Areas of application
Vertical Cladding and soffits.
New buildings and renovations.
All types of Buildings.
Technical data
| | |
| --- | --- |
| Thickness | 1 mm |
| Centre to centre distance | 200 mm - 250 mm - 300 mm |
| Weight (kg/m2) excluding framework | 11.18 - 10.40 - 9.85 |
| Length | From 500 mm to 6000 mm |
| Joint width | 10 or 20 mm |
ANTHRA-ZINC

AZENGAR

PIGMENTO Blue

PIGMENTO Brown

PIGMENTO Red

QUARTZ-ZINC

Natural zinc
Description
The panels are installed in a sequential order from top to bottom for horizontal panels. The upper edge of each panel is engaged into the lower edge of the panel above. The panels are mechanically attached using screws and/or the panel fixing clip that allows for thermal movement.
The panels should be installed with the protective film in place.
Do you have a question or remark? Please, leave us a message.
;
;