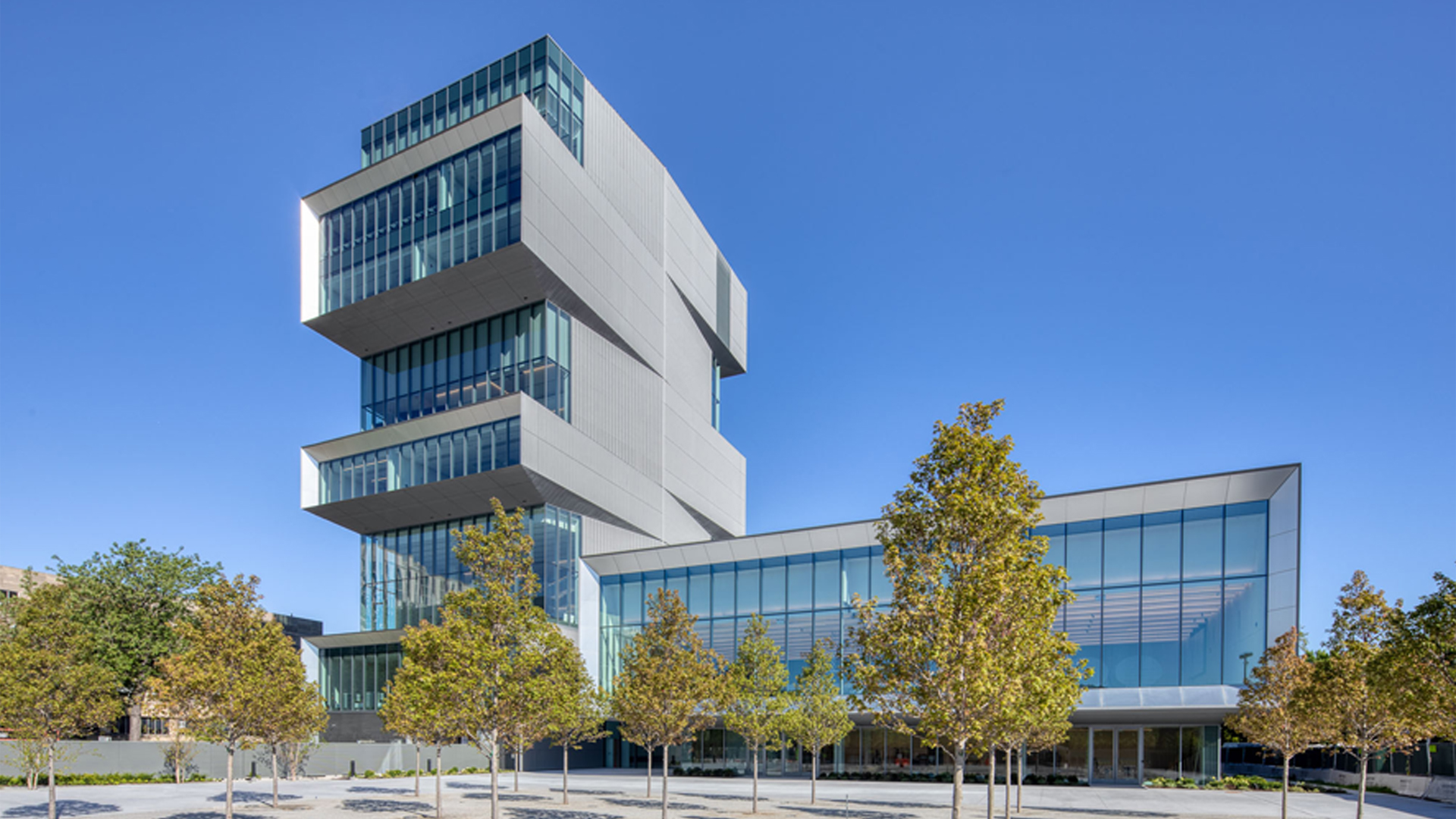 Flat lock panel
Facade
Clips
Hidden
Reveal
Flat lock panel
Advantages
Horizontal or vertical installation
Interlocking with single fold on 4 sides
Range of components offering a wide variety of all flashing details
Recessed joints with concealed fastenings
General advantages of Zinc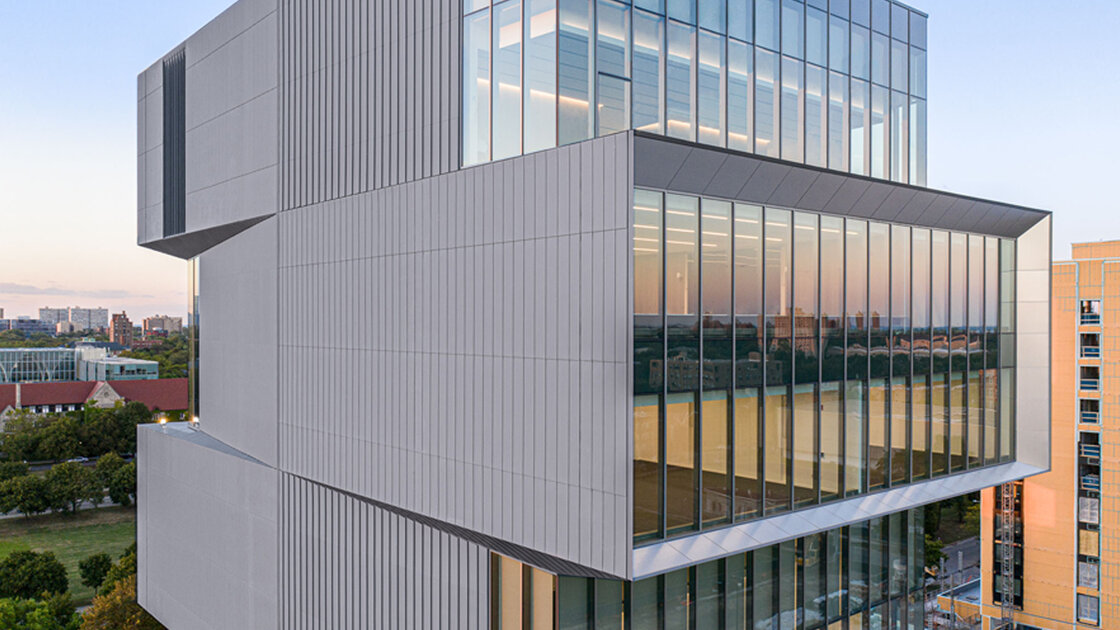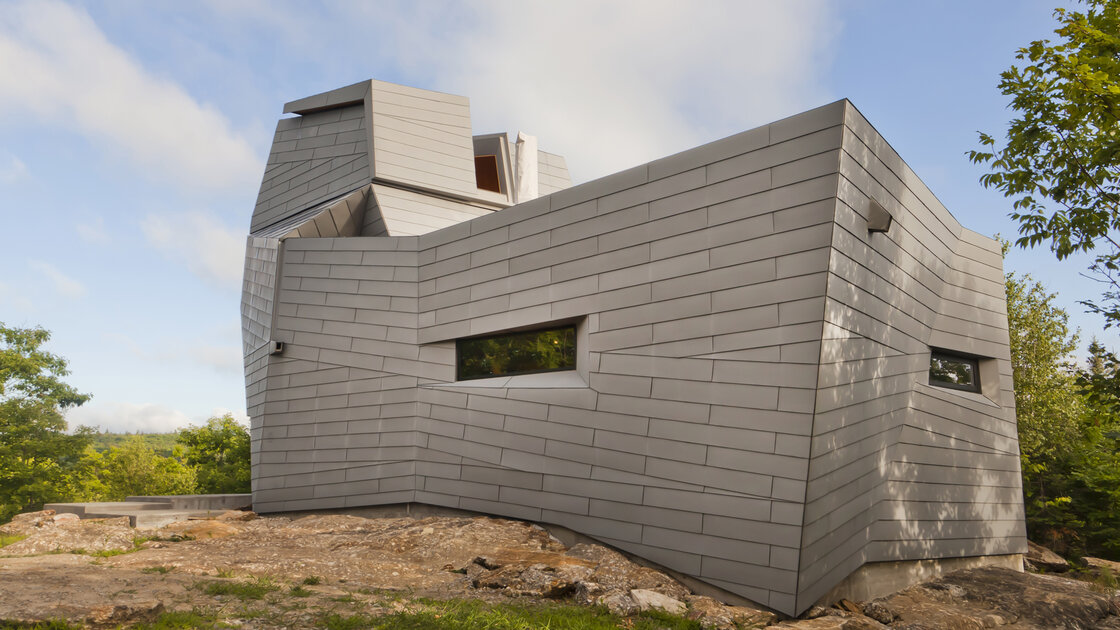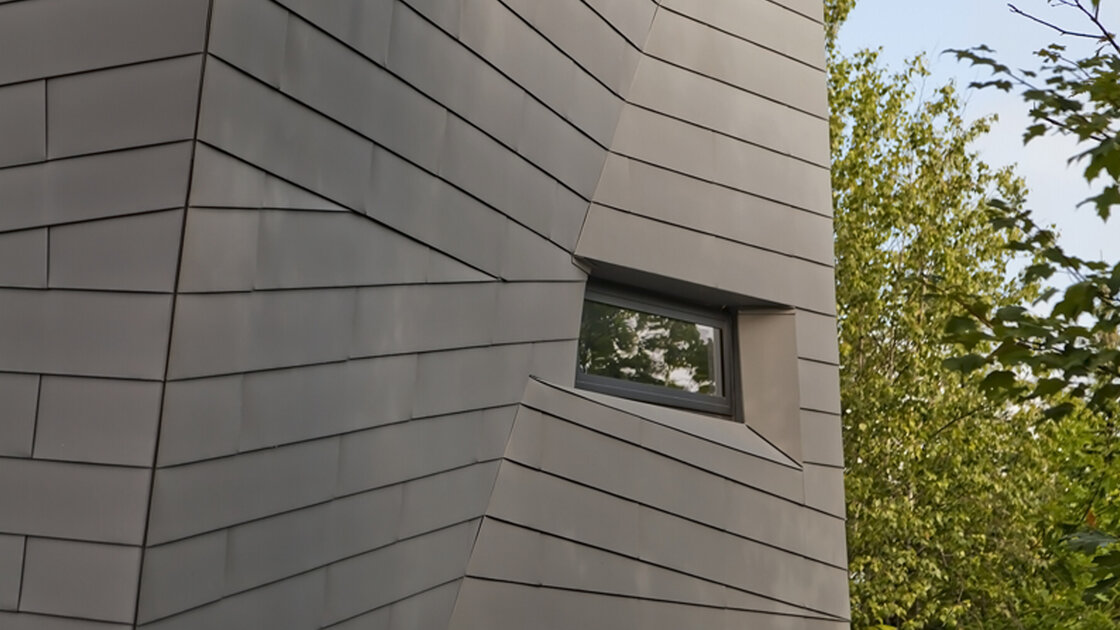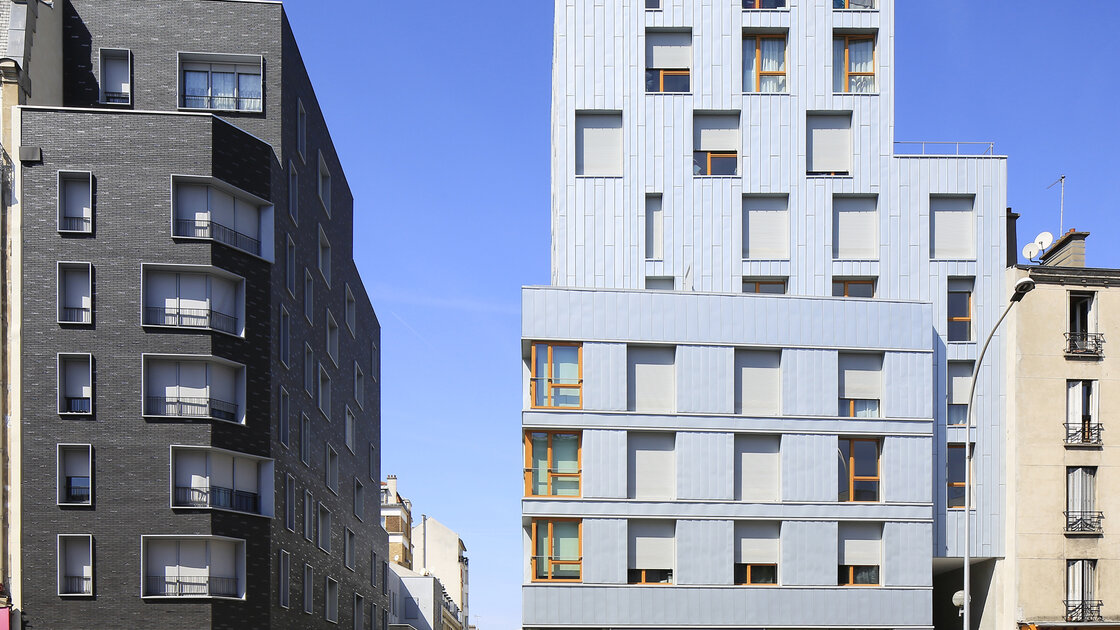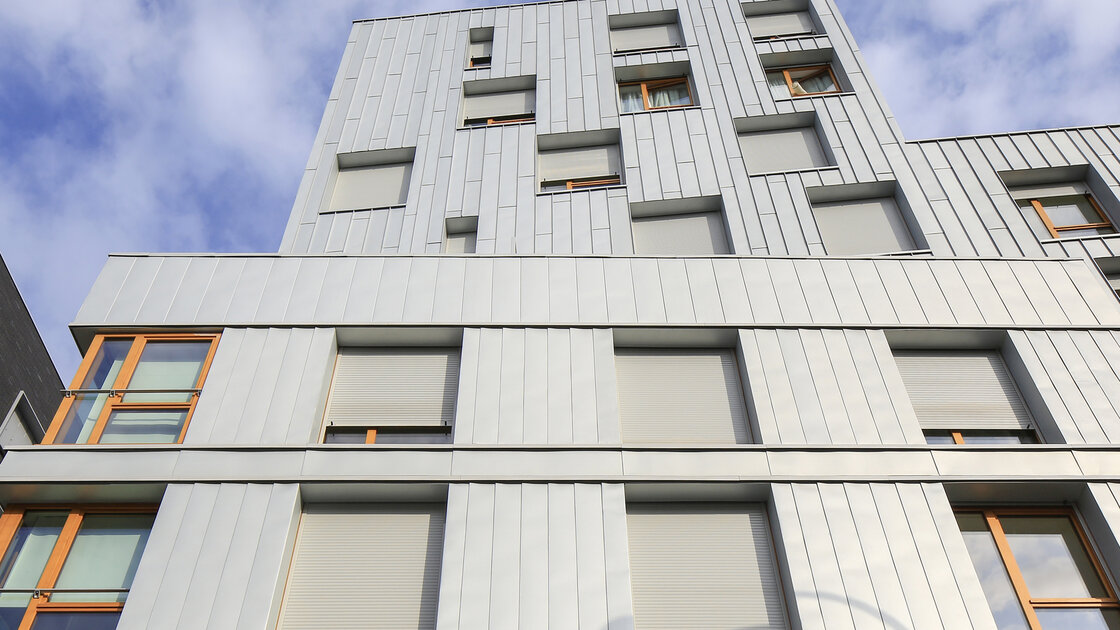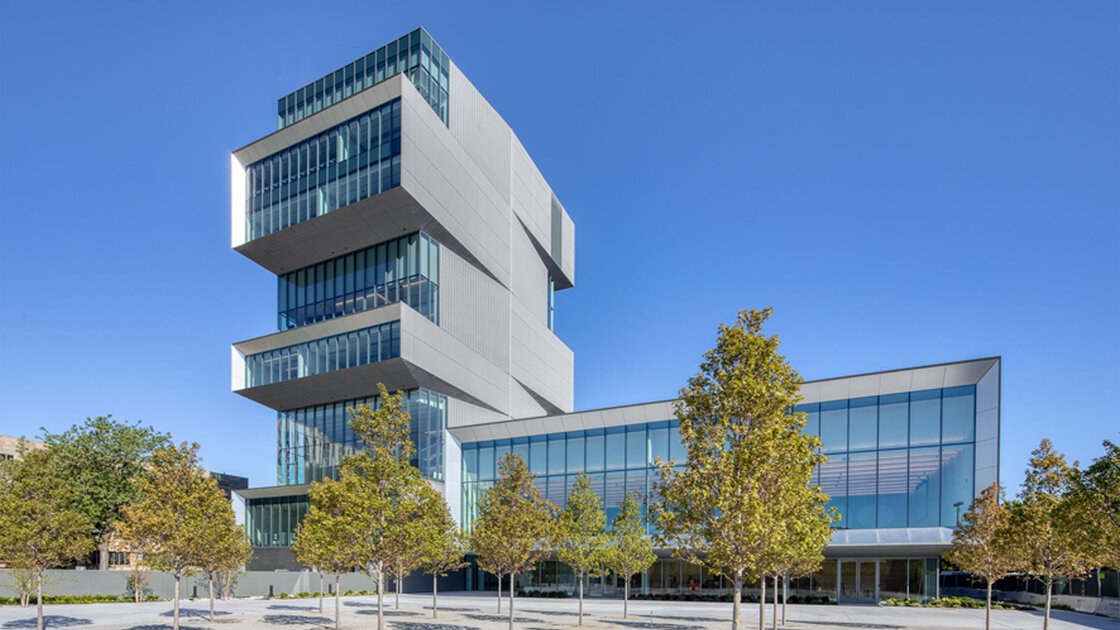 General information
Flatlock panel can be installed aligned or staggered and both horizontally and vertically or even at an angle. The panels should be installed on a vertical wall or soffit. The façade system involves laying the panels on a compatible wooden framework or plywood fixed to the supporting structure (masonry or metal structure).
Panels can be square, rectangular or diamond shaped. The panels interlock into each other on the four sides and are secured with concealed fasteners and clips.
Areas of application
Suitable for both renovation projects and new buildings - Can be installed horizontally and vertically.
Technical data
| | |
| --- | --- |
| Thickness | 0.80 mm |
| Centre to centre | 375 - 285 mm |
| Weight excluding framework | 7.83kg/m2 |
| Length | From 0.5 to 4 m |
| Width of the joint | 10 m |
ANTHRA-ZINC

AZENGAR

PIGMENTO Blue

PIGMENTO Brown

PIGMENTO Green

PIGMENTO Red

QUARTZ-ZINC
Documents and drawings
Please enter your E-mail address. We will send you the download link by mail.
Success Download Link
Success Download Link
Fail Download Link
Fail Download Link description
The panels can be installed horizontally or vertically. The choice of direction implies different aesthetic and technical solutions for the main flashings.
A range of standard accessories has been designed, including: External and internal corners, top and bottom pieces, window lintels, etc...
Do you have a question or remark? Please, leave us a message.
;
;