VMZINC & BREEAM®
Sustainable building benchmark developed in the United Kingdom and widely used on an international scale.
The BREEAM Method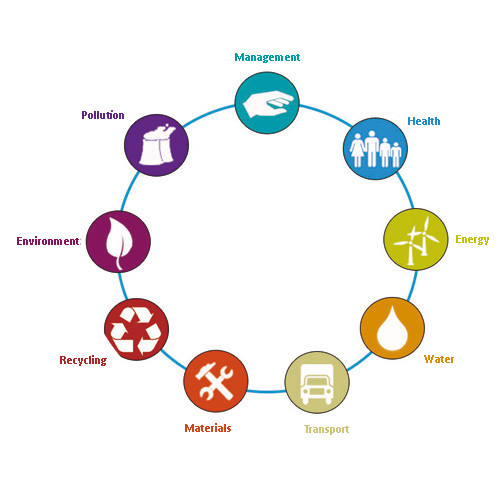 The BREEAM Method
This benchmark aims to reduce the impact of a building on its environment while improving the quality of life of occupants. Five levels of certification can be awarded: Pass, Good, Very Good, Excellent or Exceptional.
The BREEAM method is classified into 9 categories of criteria.
VMZINC and BREEAM
Sustainable, recyclable, awarded BRE Environmental Profiles and A classified (or more frequently A+) with GreenBookLive, etc.: VMZINC systems offer many advantages which enable them to contribute to obtaining a BREEAM® certification for the building in which they are used.
Used for building envelope applications or, more rarely, as an interior solution, VMZINC solutions mainly contribute to 4 BREEAM® categories of criteria:
BREEAM® 2.0.2011
criteria
VMZINC avantage
Accessible point
Materials
BRE Environmental profiles available for VMZINC solutions

1

A+ classification (or, less frequently, A) of VMZINC solutions in the GreenBookLive

1

Certification ISO 14001 for all VMZINC solution production sites

1

Recycling
Very little zinc scrap during installation, all scrap is 100 % recyclable (< 5 % -> <<< 1.9 tons/100 m2)

4

Energy
Compatibility of VMZINC systems with the most effective insulation systems (performance, thickness)

*

Surface thermal bridges are minimized in VMZINC systems

*

VMZ Standing seam photovoltaic roofing systems

5

Health
AFSSET COV/Formaldehyde protocol on the VMZ Opus interior solution

1

A+ classification COV/ Formaldehyde (Decree of 23 March 2011 on regulatory labelling)

1
* VMZINC solutions contribute to the thermal performance of the envelope but are not sufficient alone to obtain a number of points.
Examples of BREEAM buildings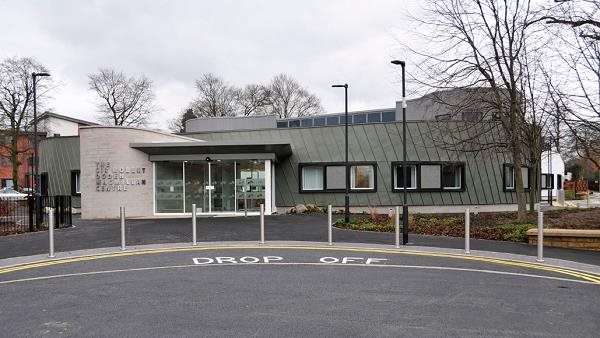 Sir Robert Ogden Macmillan Centre - Harrogate District Hospital
Architect: IBI Nightingale - Tim WHITTAKER
Surface aspect: QUARTZ-ZINC / ANTHRA-ZINC / PIGMENTO Green
Technique: VMZINC Standing seam and VMZINC Sine wave profile
Surface in zinc: 600 m2 on facade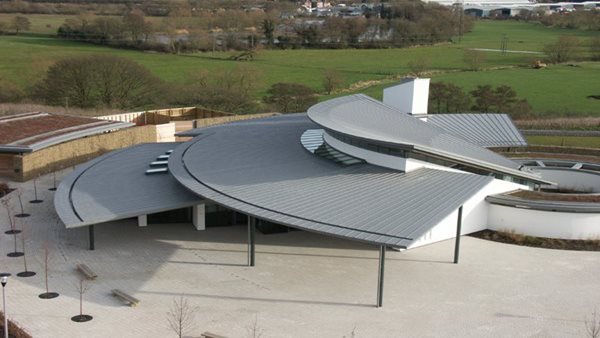 Wyre Forest Crematorium (UK)
Architect: Howl Associates - Phil HOWL
Surface aspect: QUARTZ-ZINC
Technique: VMZINC Standing seam
Surface in zinc: 1,154 m2 on roofing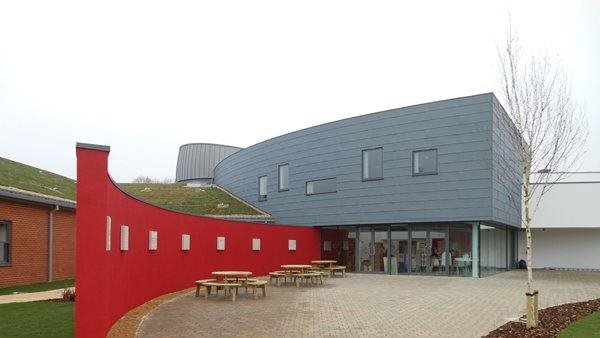 Dementia Intensive Care Unit
Architect: Cabinet Ingleton Wood LLP - Jon Boon
Surface aspect: QUARTZ-ZINC
Technique : VMZINC Flat lock panel
Surface in zinc: 100 m2 on facade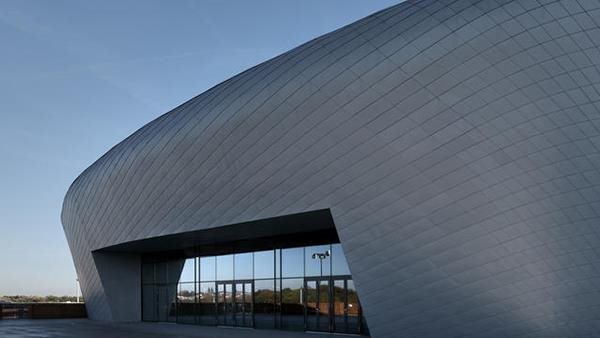 Shopping district Docks Bruxsel (Belgique)
Architect: ART & BUILD ARCHITECTS

Surface aspect : AZENGAR

Technique : Shingles

Surface : 6,650 m2 on the facade