End of life
Rolled zinc is not just 100% recyclable, 98% of it is effectively recycled in France (1) and over 95% in western Europe (2)
Recycling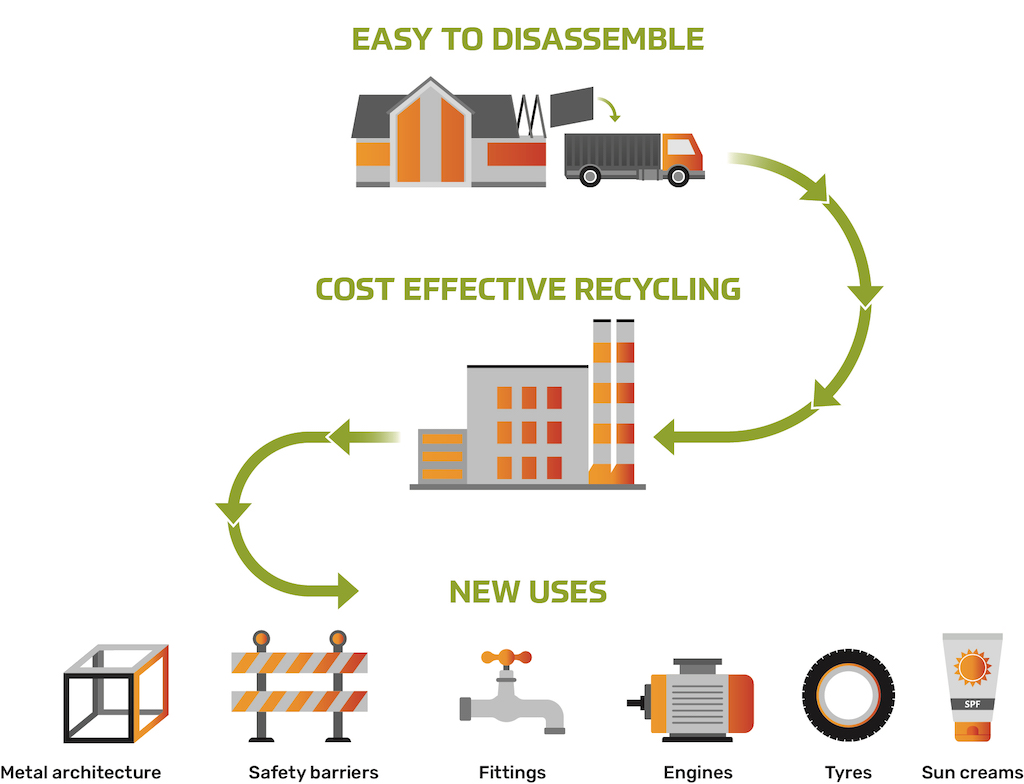 Recycling
Used rolled zinc recovered during renovations or demolitions retains the very same composition it had when it was installed. So it remains a highly pure zinc with a high market value at a more attractive price than that of primary zinc listed on the London Metal Exchange.
This is why, for several decades now, used rolled zinc has been a popular material with industries that use secondary zinc, such as steel galvanisation, brass production or zinc oxide production. It is not recycled for the production of new rolled zinc.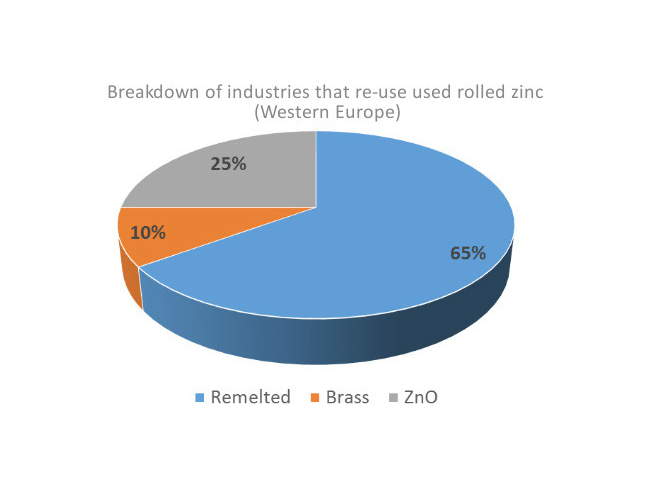 Re-use of rolled zinc
So the recovery and recycling of used rolled zinc is organized in a structured, efficient manner that makes it possible to achieve the highest recycling rates in the building industry..
The annual quantity of rolled zinc recovered in Europe is estimated to be 100,000 tons (14). Given that the zinc content of the ore is between 5 and 12 %, recycling of used rolled zinc makes it possible to save between 1 and 2 million tons of mining resources!
(1) Recycling of rolled zinc – Report by the i+c Institute – 2011
(2) Recycling Fact sheet – IZA
(3) A documenter

Source: Rezinal 2014