Optus Stadium in Perth (Australia)
The Optus Stadium, a key element in a vast rehabilitation project to the east of Perth's city-centre, in Western Australia, was designed jointly by the Hassel Studio, Cox Architecture and HKS Architects firms.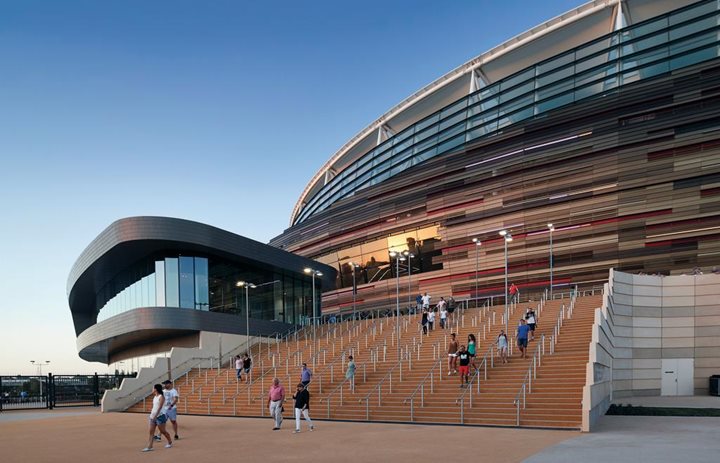 Their ambition: propose a new experience for the 60,000 spectators attending sports and cultural events at the venue. Each stage in the design of this elliptic "Bowl" was carefully prepared, from its position on the landscaped bank of the Swan River to the seating inside the stadium itself. The main entrances to the stands are marked by a shrinking of the bronze-hued envelope of blade-shaped strips, which clads the building and echoes the local geology.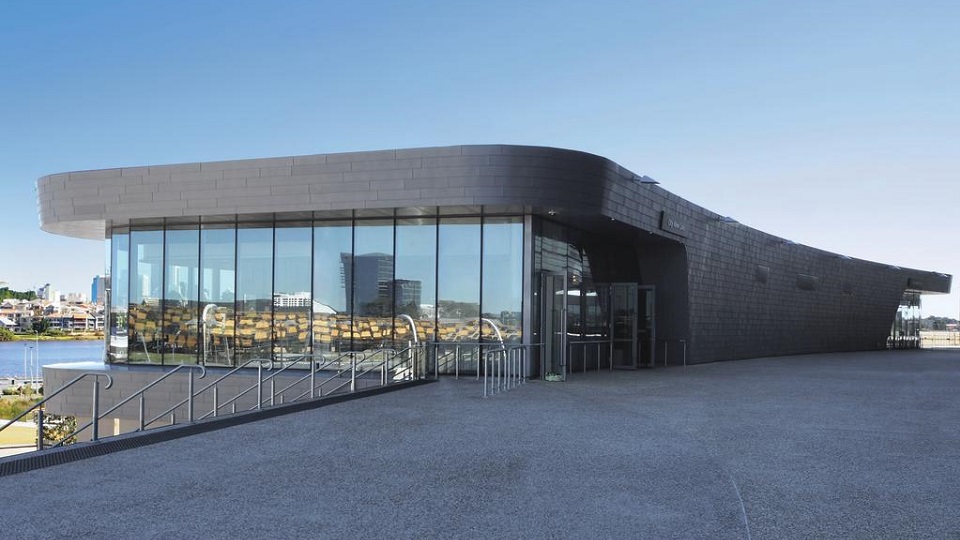 To the west, this impression of shrinking is marked by two buildings with zinc and glass facades framing views over the city.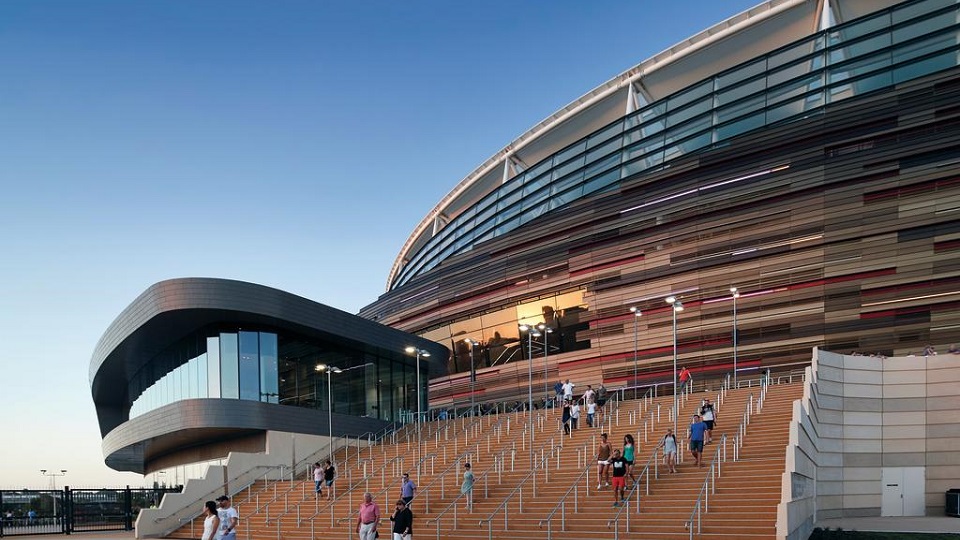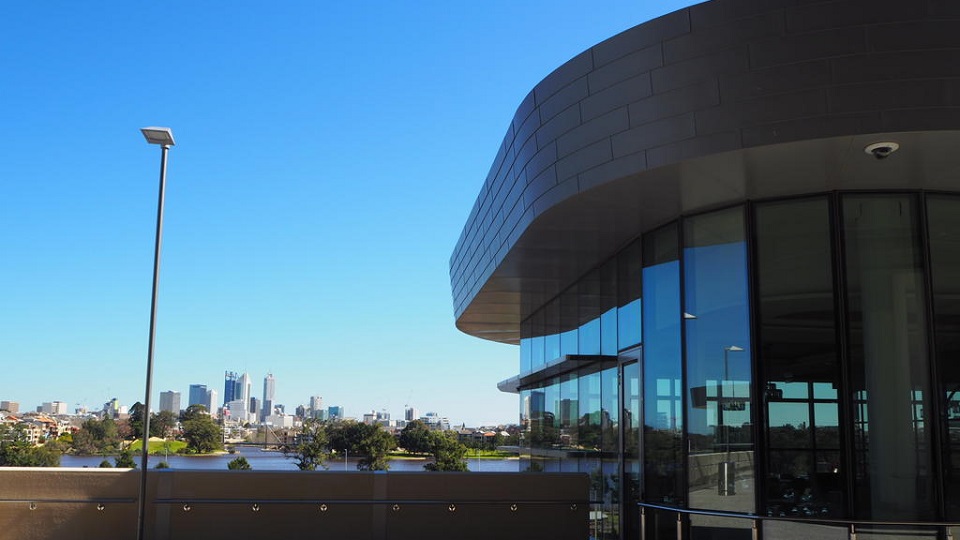 Their curves and the natural variations in colour of the QUARTZ-ZINC® seem destined to reflect the water in the river flowing below them, giving the stadium an even greater connection with the geography of the city it has come to symbolise.