Projects /
21 February 2021
College of Music, Bernay (France)
The building had been unused since the end of the 1960s, until when it housed the former abattoirs of the small town of Bernay. Since classes began here in September 2010, the sound of music can be heard from within it.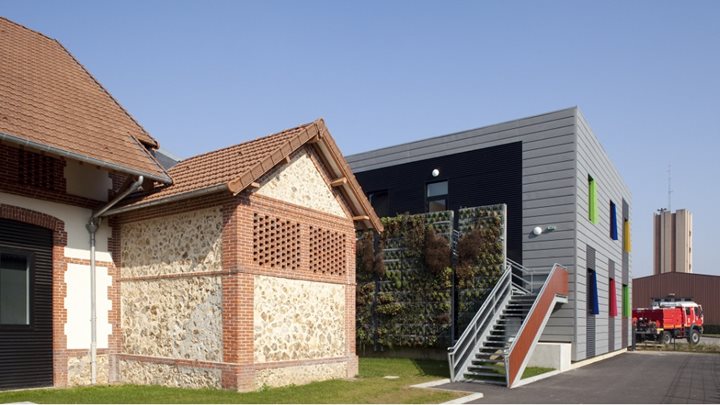 After major renovations, the building now houses the Conservatory of Music of the greater Bernay area. Four hundred and fifty pupil and their teachers benefit from these brand new premises, where brick buildings dating back to 1891 cohabit with two new wings clad in zinc and green walls.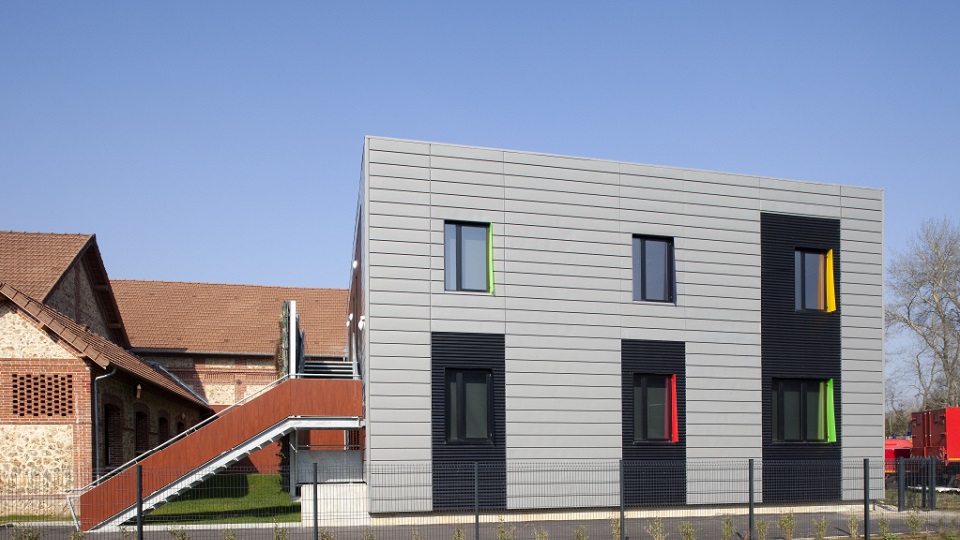 Architectural choices
Philippe Lachapelle, the architect, played on the contrasts between the two buildings, each of which has a strong character. The sobriety and modernity of zinc enabled him to create this variation, this break between two spaces. The ld building asserts its traditional personality and the new building asserts its contemporary identity, which is accentuated by its green facades whose plants soften the overall effect and broaden the palette of colors.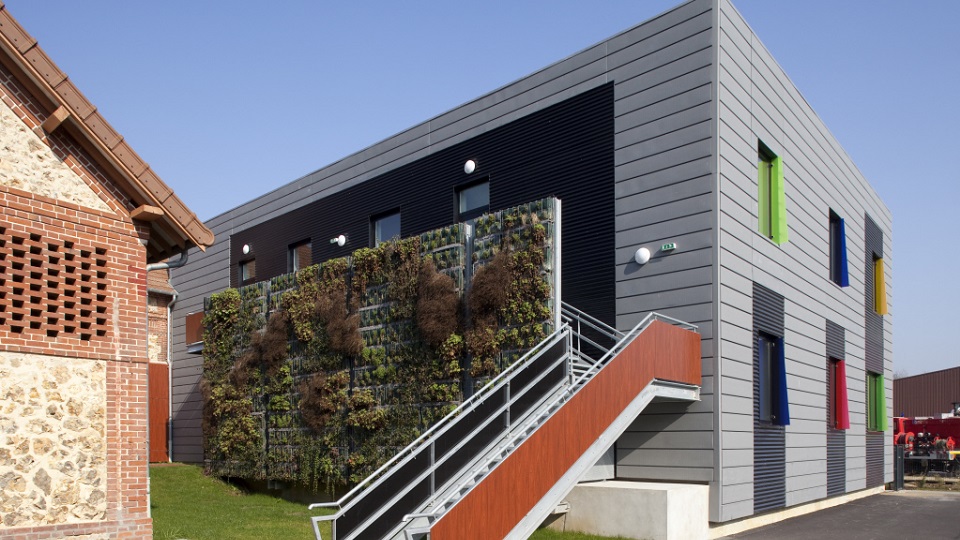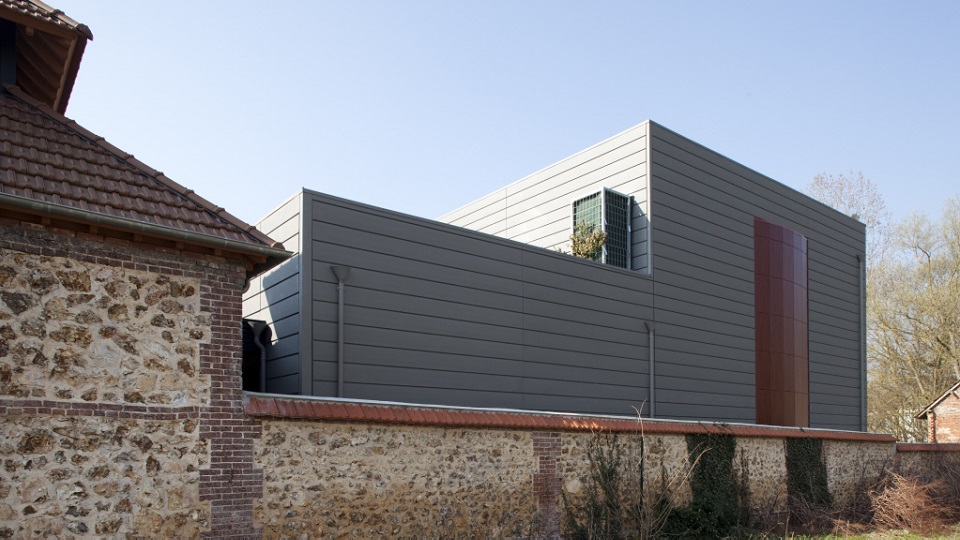 Technical focus
Particular care was given to the various flashings, enabling tricky details to be handled with precision. The zinc interlocking panel cladding was chosen by the architects to highlight the modernity of the extensions.