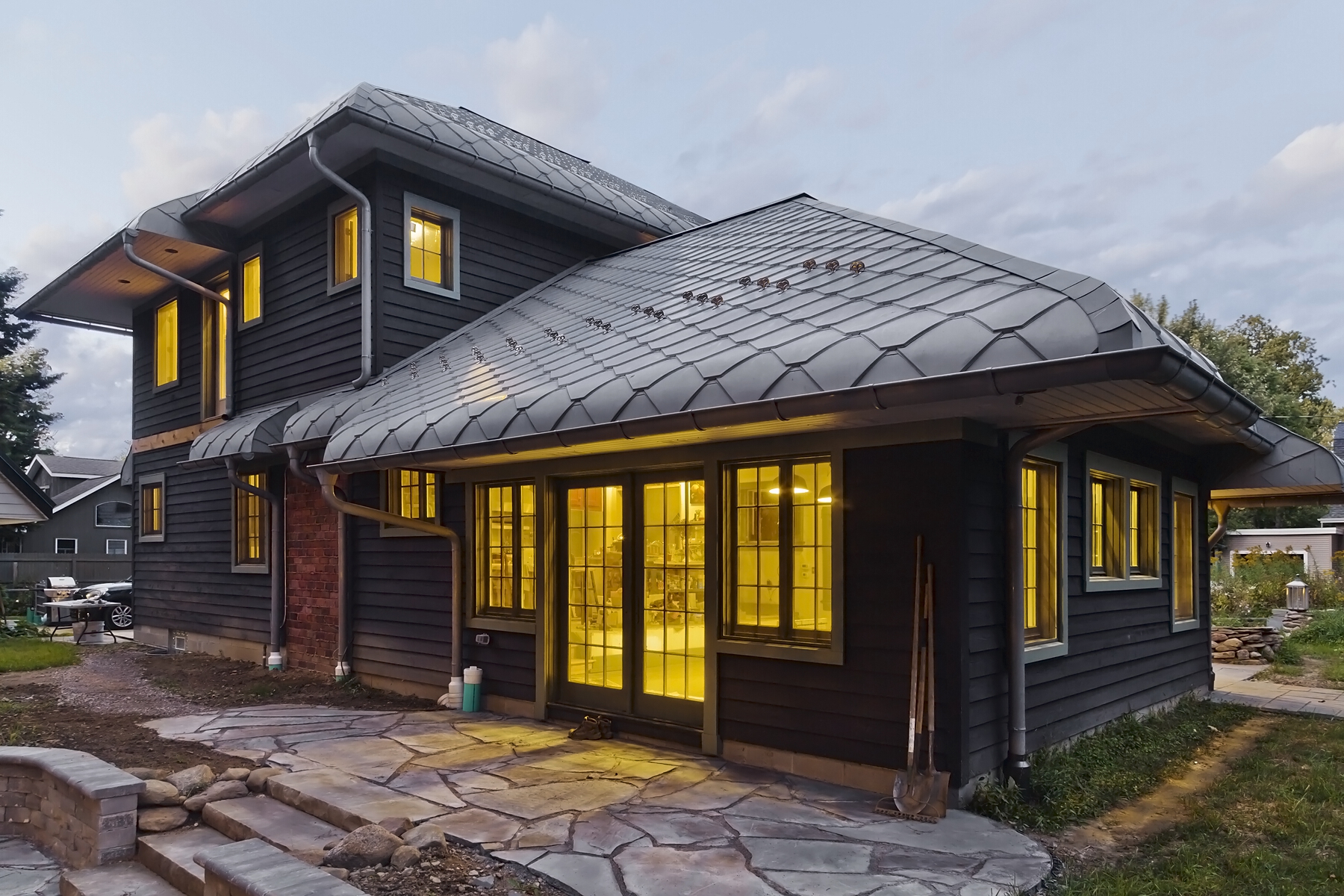 ADEKA for roofing
Roofing
Screws
Hidden
Overlapping
ADEKA
Advantages
Aesthetic of diamond shaped
Aesthetic of transverse line of offset joint
Fast and easy installation making it a cost effective solution
Small preformed elements
General advantages of Zinc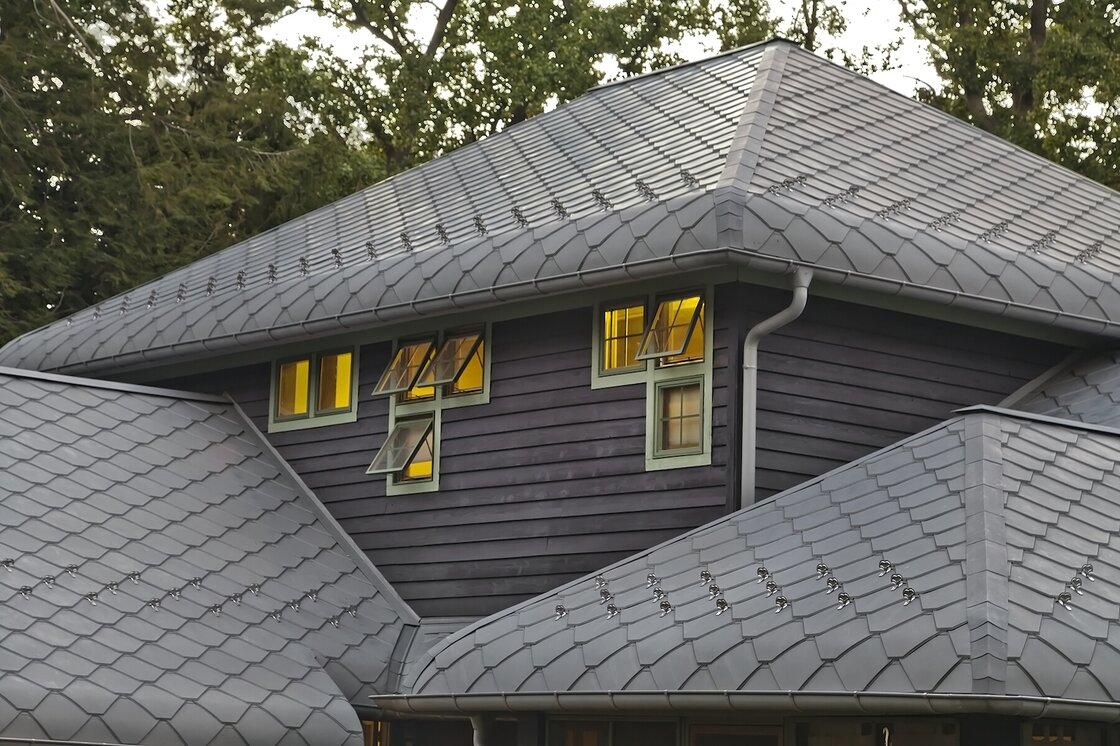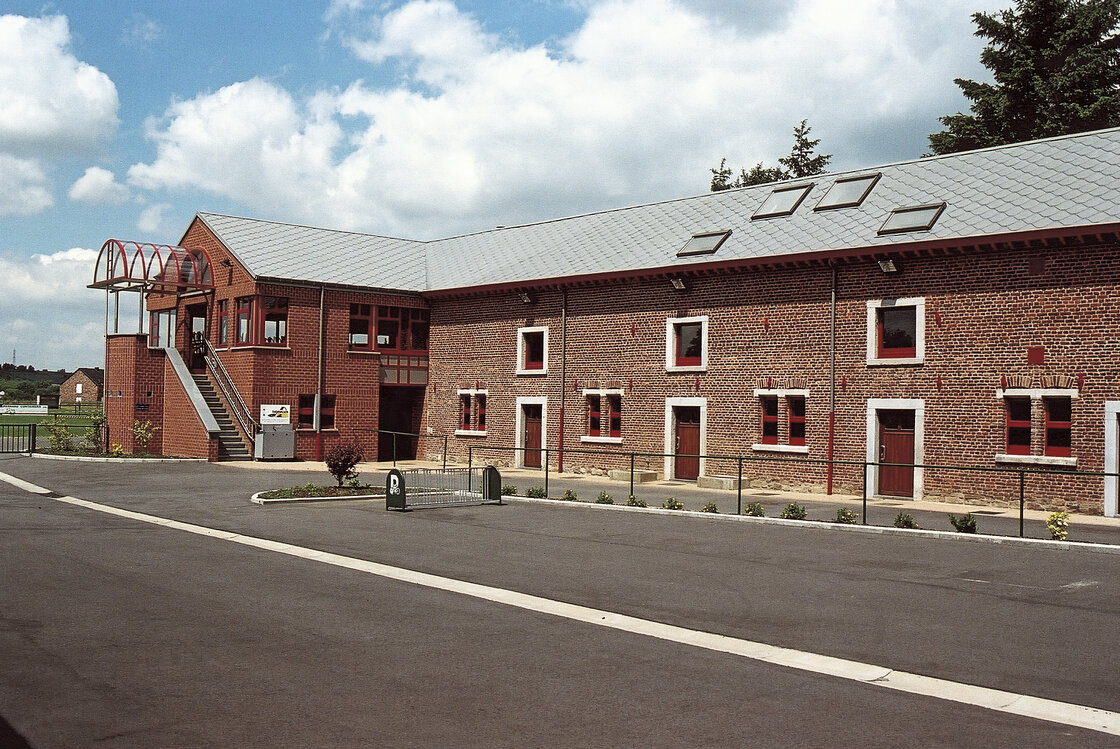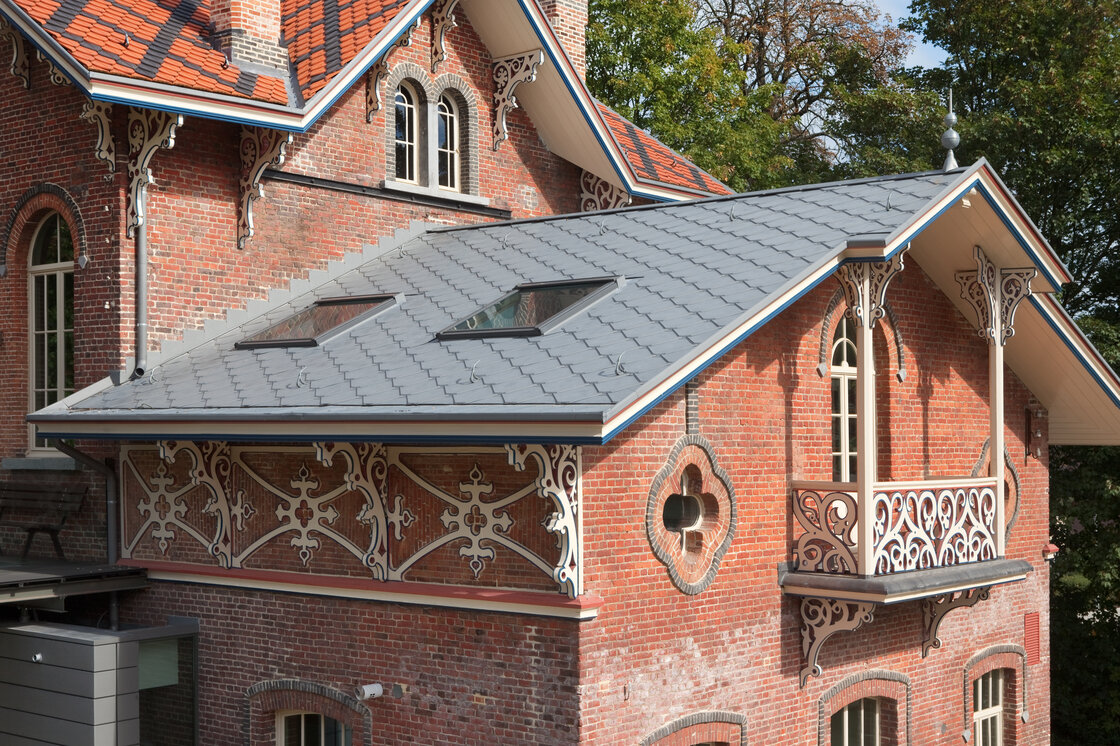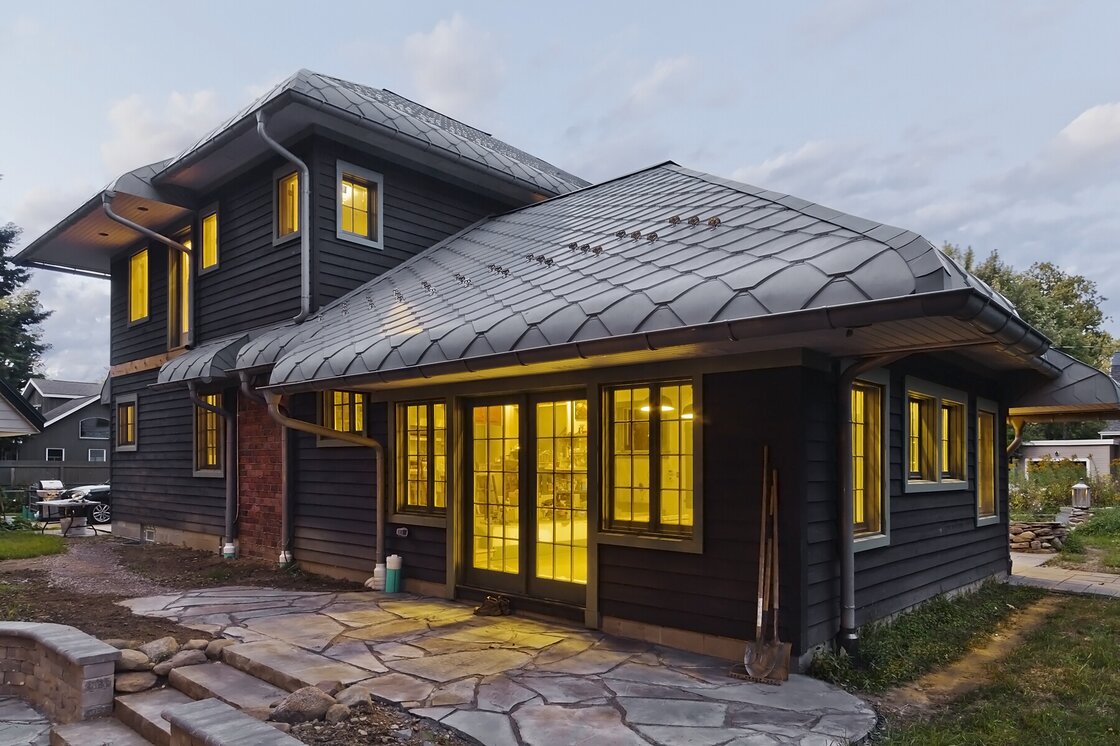 General information
ADEKA is an innovative patented roof or facade system based on small pre-formed elements in all the surface aspects available featuring a unique locking key. This ingenious easy to install system allows long term weatherproofing for roofs.

ADEKA is a complete system which includes a full range of flashings to handle all roofing situations. It can be used for flat surface roofs with slopes of 15° (25%) or more. ADEKA is an ideal solution for all sizes of flat surface roofs. Less than 10 ADEKA elements are needed to cover 1 sq. and the easy assembly (no mechanical tools necessary) of ADEKA improves zinc laying time.
A polystyrene wedge is bonded to the underside of the ADEKA and ensures the rigidity of the panel. An additional waterproofing membrane may be required in heavy rain areas. Light weight (750g) and is suitable for all types of structures.

ADEKA elements are weather resistant thanks to the 5 cm overlap, raised edges at the top, and dropped edges on the bottom, and a polystyrene wedge bonded to the underside of the ADEKA.
Areas of application
Minimum slope 15° (25%) - All types of buildings : commercial, public buildings, collective and individual housing.
Buildup
Continuous wood timber simple
Technical data
| | |
| --- | --- |
| Width | 400 mm |
| Length | 400 mm |
| Thickness | 0.65 mm |
| Weight | 6.9 kg/m² |
| No elements/m2 | 8.8 |
ANTHRA-ZINC

AZENGAR

PIGMENTO Blue

PIGMENTO Brown

PIGMENTO Green

PIGMENTO Red

QUARTZ-ZINC

Natural zinc
19 mm plywood ventilated by a 40 mm ventilation air gap. Air inlet and air outlet are required at the ridge and at the eaves.

Begin laying from the eaves up, folding the locking key under the fold of the eaves flashing.

Insert the ADEKA element via the locking key into the appropriate grooves made in the lower elements. Then fix each Adeka onto the wooden deck in the pre drilled holes.
Do you have a question or remark? Please, leave us a message.
;
;